RPNet has a full fledged developer API that includes most (if not all) functions. Features are constantly being added to the API so if a function does not exist right now, it most certainly will in the future.
Unlike previously, the API requests now have to be authenticated via the API Key which is unique for every user in the system.
If you use a third party application, like JDownloader, the 'password' field must have the API Key instead of your account's login password. Your API Key is unique to you and should not be shared with anyone except the program you intend to use it in. To find out your API Key, follow the steps (including screenshots) below.
1) Start by logging into your account on a web browser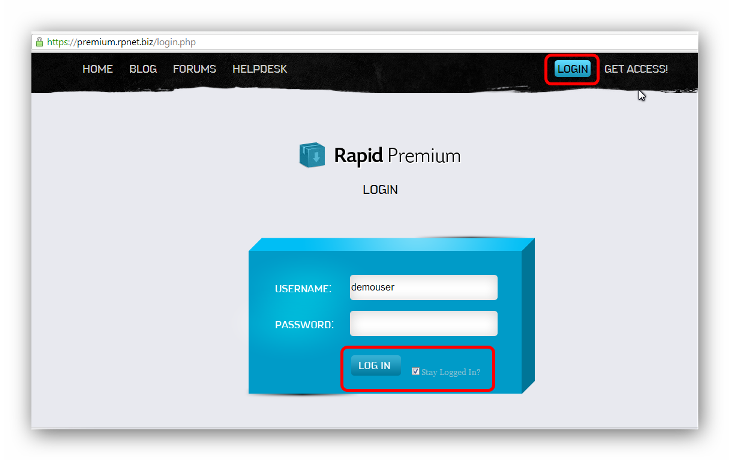 2) Once you're logged into the UserCP, click the 'Account Info' tab
3) This area will list your unique API Key that you can copy and paste into the 'password' field of 3rd party programs such as JDownloader2, Candisoft Load!, Mipony, pyLoad, etc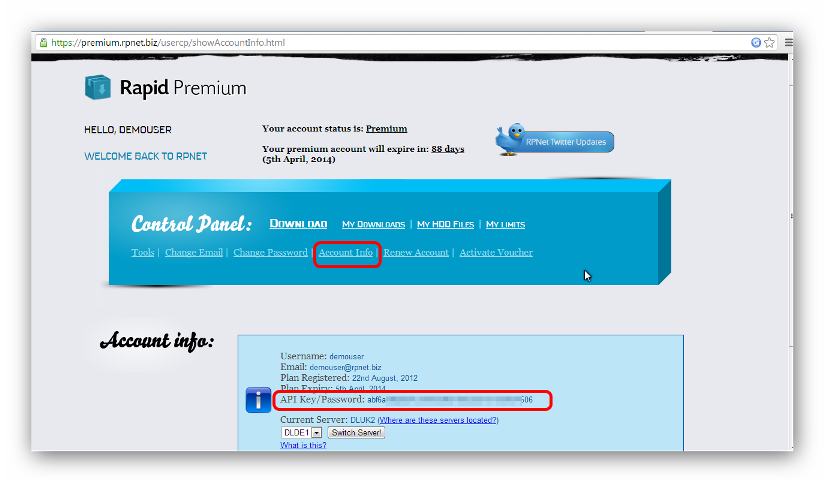 That's it. Remember that the API Key is unique to you and must never be disclosed publicly except in the program you intend to use it for. If you believe that your API Key has been compromised, please change your password to something different/secure immediately and your API Key will automatically change.