Our VPN service is freely available to all existing and new RPNet members. You can use the VPN as long as you're an active subscriber of RPNet. Do keep the following points in mind, however:
- When connecting to the VPN, you'll be required to enter your RPNet Username and RPNet Password for authentication. Make sure this is the same username/password combination you use to login to RPNet.
- You need to have the .ovpn configuration files. Download them from the helpdesk article here:
http://helpdesk.rpnet.biz/knowledgebase.php?article=33
1) Download the client. For Mac, there's an independent version that functions similar to OpenVPN's client on Windows. Download it from below.
https://code.google.com/p/tunnelblick/
2) Once installed, open the Terminal from the Spotlight/Finder. Type the following command in the Terminal:
open ~/Library/Application\ Support/Tunnelblick/Configurations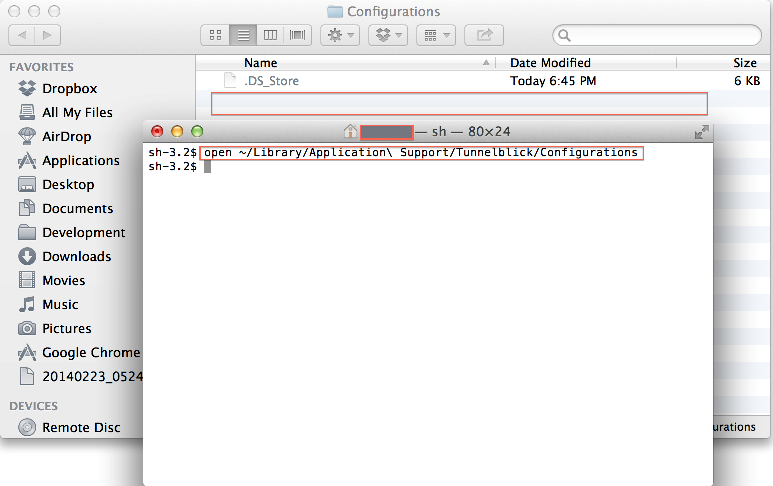 You then need to place the config files you downloaded, into the opened folder:
Folder Path: ~/Library/Application Support/Tunnelblick/Configurations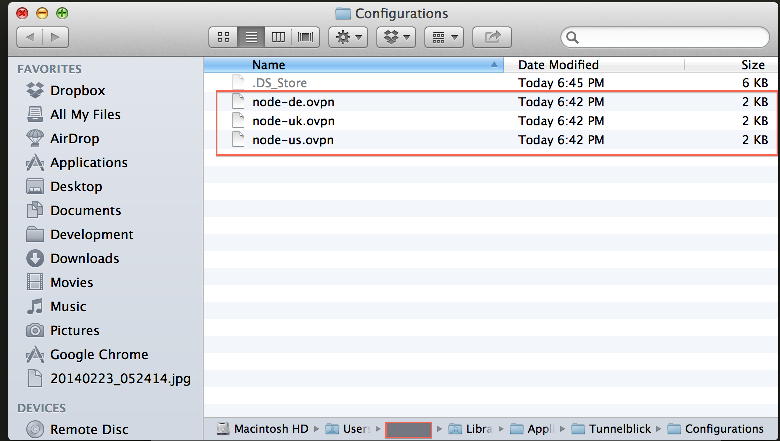 3) Launch Tunnelblick by typing it in the Spotlight/Finder. When launching, if Tunnelblick asks you to convert config files, go ahead and do so.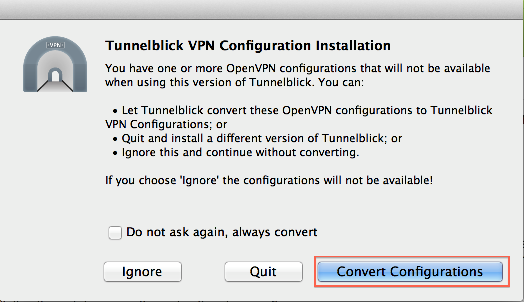 3) You should now be able to see the profiles once you launch Tunnelblick.

4) When connecting, you'll be prompted to enter your credentials. Enter your RPNet username and password to connect.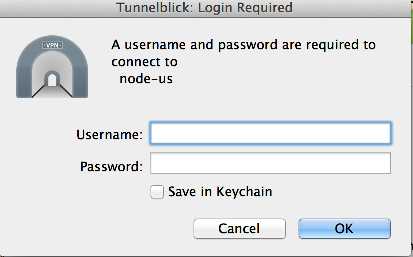 Once done, the server will authenticate your details, and connect you. Your VPN connection is now online and you can check to confirm using the following link:
https://www.google.com/search?q=what is my ip