Our VPN service is freely available to all existing and new RPNet members. You can use the VPN as long as you're an active subscriber of RPNet. Do keep the following points in mind, however:
- When connecting to the VPN, you'll be required to enter your RPNet Username and RPNet Password for authentication. Make sure this is the same username/password combination you use to login to RPNet.
- You need to have the .ovpn configuration files. Download them from the helpdesk article here:
http://helpdesk.rpnet.biz/knowledgebase.php?article=33
1) Download the OpenVPN Connect application from the App Store.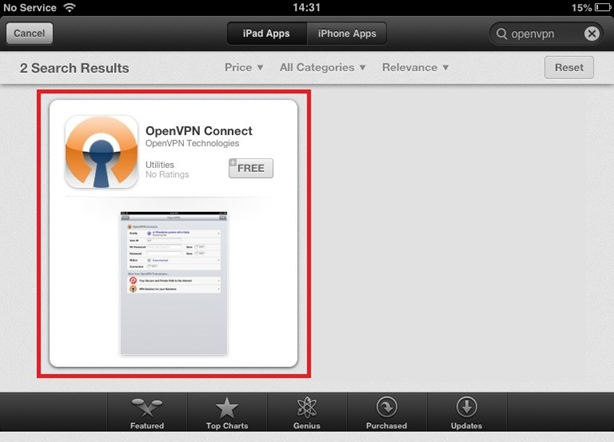 2) Due to restrictions on the iOS platform, you'll need to import the .ovpn configuration files by emailing them to yourself. Attach them to an email, send it to yourself, and open that email on your iOS device.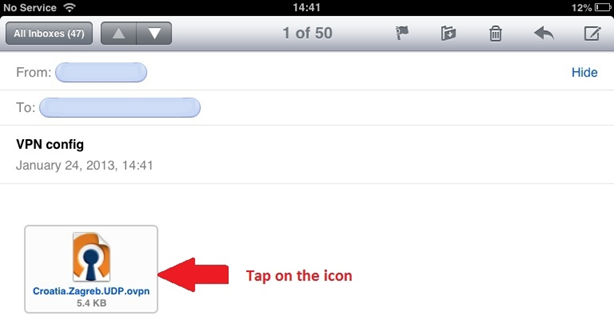 3) Tap on the attachment and select to open the file with the application OpenVPN Connect.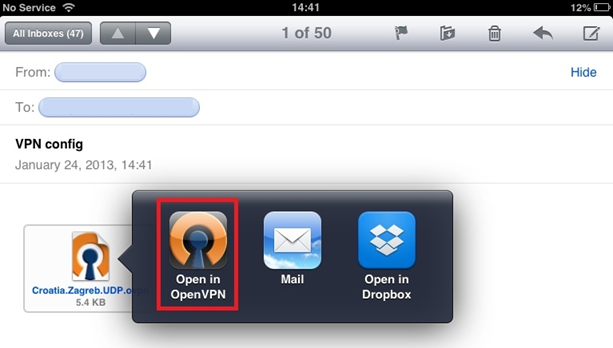 4) Click on the + sign to import the profile into the application and apply settings.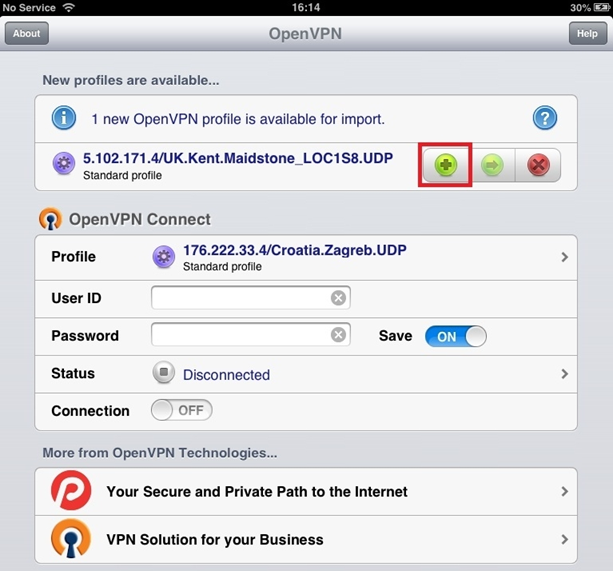 5) Once done, enter your RPNet Username and Password in the fields.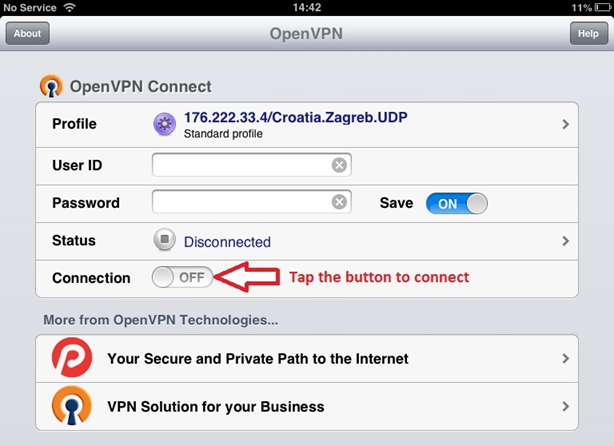 6) The connection process should take a few seconds.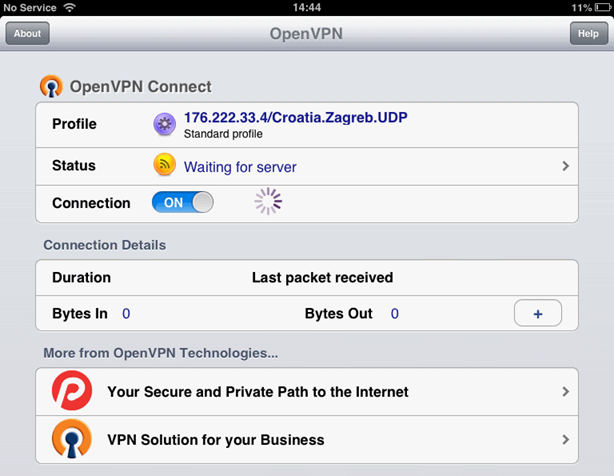 7) Once established, you can see details of the connection, including data usage.